This past Sunday, the students of Thomas More College returned from Spring Break, refreshed and ready to plunge through the last few weeks of the semester. On Monday classes resumed, including the Humanities Sequence, a chronological exploration of the classic texts of Western civilization.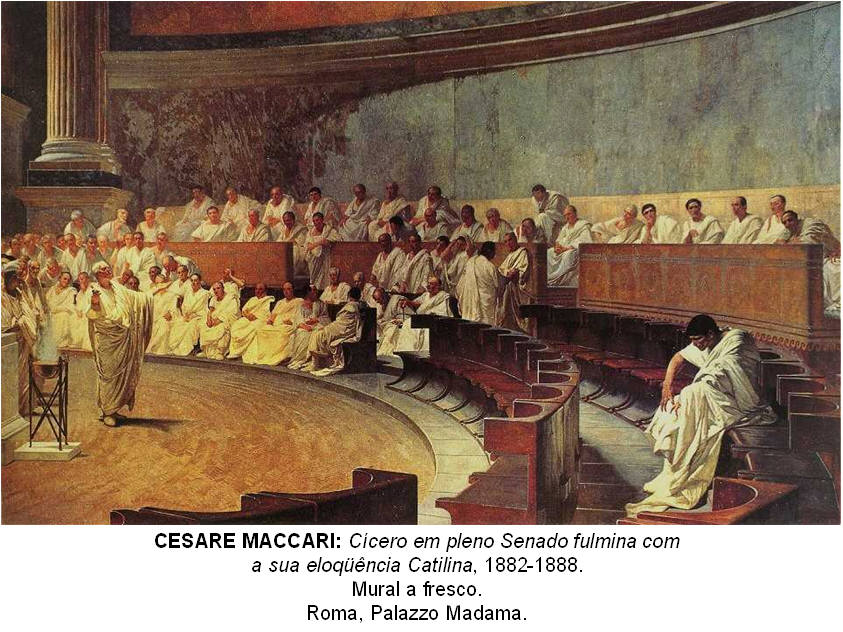 "We're studying late Roman architecture as a bridge into early Christianity," said freshman Julie Teichert. "Just before that, we read Seneca's On Providence and Cicero's De Officiis—but Cicero was definitely one of my favorite books so far." Isabella Clark agreed, saying that "We all fell in love with Cicero, because he really challenges you to do what is fitting, a noble life."
Taking a long historical jump from Roman civilization, the junior class is currently engaged in a study of the turbulent era surrounding the French Revolution.
Considering primary documents such as the "National Constitution of 1794," Siéyes's "What is the Third Estate?" and Robespierre's "Let Terror be the Order of the Day," the conversations brought up in class center around themes of human freedom, reason, violence, and political order. "The Revolutionaries tried to found a Utopian society," said Vincent Deardurff, "but on the novel idea of liberty. It seemed that they pushed the idea of liberty from restraint instead of liberty for good, and ended up with the guillotine."
As the freshmen ponder the achievements of classical antiquity and the juniors consider the political ramifications of Enlightenment thought, the seniors are currently scrutinizing T.S. Eliot's The Waste Land as they make their way through the final course in the Humanities Sequence. This course considers the divide between secular and Christian culture, and the struggles of modern man in the 20th century. "The Waste Land is a pretty jarring poem, but it conveys the horror and inner confusion felt after the First World War," said Joshua Keatley.
Over four years, students at Thomas More College consider the human condition in light of the great works of Western civilization. From the ancient Greeks to the Documents of the Second Vatican Council, the achievements of poets, philosophers, statesmen and scholars form an integral part of the College's curriculum. The Humanities Sequence is devoted to such a consideration—not as abstracted monographs of a bygone age, but as perennial truths to inform those who study them.